Astral Swimming Pool Exit Grab Rails with Rectangular Base (470 x 800mm)
The 470 x 800mm sized Astral Swimming Pool Grab Rails in polished stainless steel are supplied as a pair complete with fixing plates, gaskets, screws and rawl plugs and has rectangular plates at the base of each pair.
470 x 800mm Swimming Pool Grab Rails (with Rectangular Base) Dimensions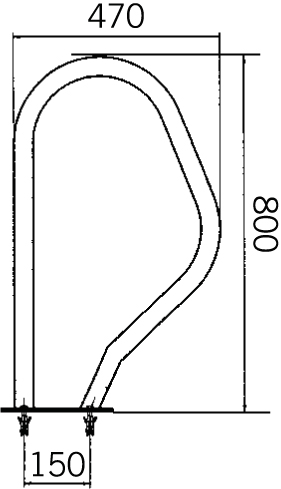 Downloads
470 x 800mm Swimming Pool Grab Rail (with rectangular base) Dimensions
Astral Swimming Pool Accessories Brochure
This product hasn't received any reviews yet. Be the first to review this product!
Write a Review
Please click the below image to see our shipping and return policy